About the trip
Trout Camp was designed to spur camaraderie among those who enjoy getting out and chasing the ever elusive Driftless region trout. This camp welcomes anglers of all skill levels and provides a great opportunity to meet new fishing buddies or catch-up with old ones. Come immerse yourself in the Driftless region's quiet valleys and un-wind while watching trout rise. This truly is the "Eat, Sleep, Fish, Repeat" experience you have been promising yourself.
What are we fishing for?
Fish Species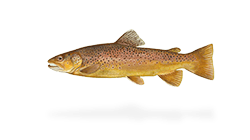 Wild brown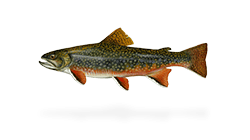 Brook Trout
Fishing Style
Walk and wade. You can expect to fish from both the bank and in the stream. Wading is relatively easy in the Driftless, no slippery round rocks to navigate and wading is often in water waist deep or less.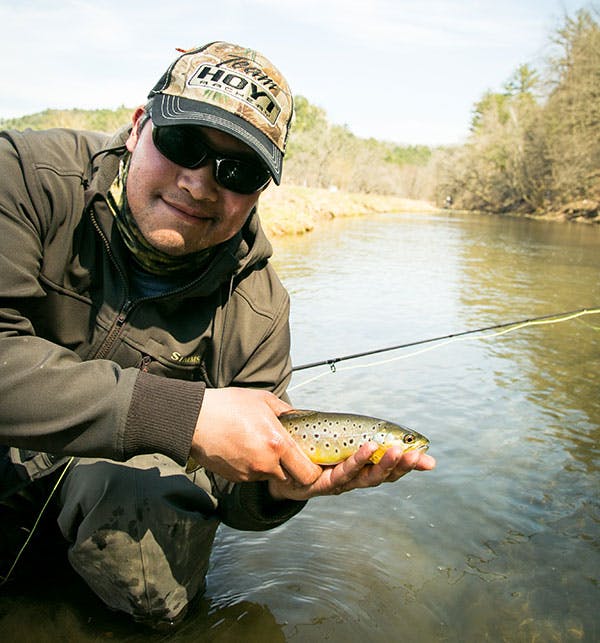 "
"Just got back from trout camp and I still have a smile on my face from ear to ear. This was a memorable experience and looking forward to more trips with Kyle. I've caught trout on dries and swinging nymphs before but he definitely helped me bring my game up. This was my first spring hatch that I witnessed and the feeding frenzy that ensues. I was able to pull in many nice fish over the weekend and will keep these memories forever"
— Richard L.
Chicago, IL
What's included?
Two full days, guided
Nothing beats two days of guided fishing! Take what you learned on day one and build on it.
Famous cuisine
Breakfast lunch and dinner for each day booked.
Two nights lodging
Relax after a full day of fishing at a fully-furnished cabin in the peace and quiet of the Driftless.
The BEAC camp experience
Nowhere else will you get a better camp than with us. All you need is your fishing gear!
Terminal Tackle
Leaders, tippets and flies. Additional equipment may be rented upon request.
Rates
| Group Size | Driftless Cabin |
| --- | --- |
| 1 angler | $900 |
| 4+ anglers | Contact us |
Prices are based on 2 night minimum, double occupancy.
Custom camps are available upon request (bachelor parties, corporate parties, birthdays, etc.)
Trout Camp FAQ
I want to join Trout Camp but I don't have a fishing partner, can I come as a solo angler?
Yes! We will do our best to pair you up with another solo angler. If we unable to find you another angler, we will have to adjust the price.
Are the bugs bad?
The pesky bugs start to show up in May and usually go away by October. Camping in April is wonderful.
I am a beginner is this trip for me?
This is a great way to get into Driftless trout fishing. The advantage of two days on water guided is about priceless. You take what you learn on day 1 and build onto it on day 2.
Do I have to fish two days?
The package is sold as a two-night minimum. If you would like to go on a single day outing, that can be arranged at the normal guide day rate.
I'd like to experience The Crash—is this the right trip?
Short answer: no. If you're looking to fish The Crash, check out Crash Camp for an overnight experience on the Lower Wisconsin River (recommended), or Lower 'Sconnie Smallmouth for a day trip. Fishing The Crash is limited both by season and spots, so get in touch ASAP!
Don't see the answer to your question? View all FAQ or email us directly.
Drive Times
Chicago
3h 15m (170 Miles)
Milwaukee
1h 50m (106 Miles)
Minneapolis
4h (254 Miles)
Des Moines
4h 21m (280 Miles)