About the trip
Frogs 'n Footballs (FnF) is the newest addition to our beloved annual camp lineup. You can expect the same awesomeness you'll find at our favorite Crash Camp but with a roof over your head. That's right! We've secured a beautiful cottage right on the banks of the Wisconsin River. Each day you will hop on the boat, right from "camp," and have yourself a big day of chasing trophy smallmouth bass.
What's with the name, Frogs 'n Footballs? Over the past 3 years we've found a section of water that has what we refer to as a "frog hatch," and by the end of August the smallmouth takes on a similar size and appearance to footballs from gorging on this "hatch" of frogs.
Are you excited yet? We are! Due to the influx of frogs along the banks, these smallies have their eyes up waiting to smash anything frog-like that enters the water. To top things off, it's not uncommon to come across dusk and dawn Crashing fish! What more could a smallmouth angler ask for?
What are we fishing for?
Fish Species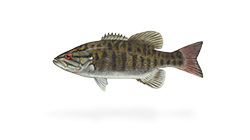 Smallmouth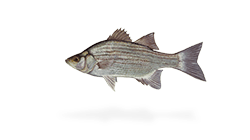 White Bass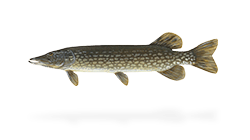 Northern Pike
Fishing Style
Jetboat/wet-wading. This can be custom tailored to you. Generally, this is floating down, likely banks and casting topwater flies to structure. Both anglers can fish while floating. Covering fishy water by any means is the goal.
When's the best time?
Exact dates vary but plan for mid to late August. We try to base dates on previous experiences to hit the frog migration. For exact dates, please contact.
Additional Links
Frogs 'n Footballs Checklist (PDF)
What's included?
Two Nights, Three Days
Includes four fishing sessions (2-PM & 2-AM)
Famous Cuisine
Some of the finest riverside meals to grace your taste buds.
Prime Frog Dates
We know exactly when to get you out there for the best action.
The Best of Summer
Designed to be plug and play. Show up to the riverside cottage and get ready to indulge in Wisconsin's best.
Terminal Tackle
Leaders, tippets and flies.Additional equipment may be rented upon request.
Rates
| Group Size | Price |
| --- | --- |
| 1–4 | $1,400/person |
| 4+ | Contact us |
Prices are based on full occupancy—two anglers per boat, two boats available. Once booked, group will be provided with information packet.
Custom camps are available upon request (bachelor parties, corporate parties, birthdays, etc.)
Frogs 'n Footballs FAQ
Is Frogs 'n Footballs for me?
Frogs 'n Footballs is a luxury camp designed to take the best of our remote Crash Camp and combine it with the comforts of a classic Wisconsin cottage. For those looking for A/C bedrooms, indoor plumbing, and a damn beautiful view, you've come to the right place.
What are the sleeping arrangements like? Do I need to bring anything in regards to lodging?
The cottage has three bedrooms, all with air conditioning. Each bedroom is furnished with bedding and pillows. Two of the bedrooms have individual beds and the third (larger) bedroom is shared with separate beds.
I'm not interested in Frogs 'n Footballs Camp but would like to experience "The Frog Hatch." Is that possible?
Maybe… We do run regular day trips prior to and after the dates of our Frogs 'n Footballs camp. You will want to focus on those dates or make it clear to the guide that you'd like to try and hit the "Frog Hatch." Check out Lower 'Sconnie Smallmouth if you're interested in a day trip.
When is the best time to book?
As early as possible! Our camps are designed to sell out. Frogs 'n Footballs is new to the scene, so we may have availability later into the summer.
What happens if there is bad weather?
We hope it is sunny, the wind calm, and the air dry. However, we know this isn't always the case. Your dates are scheduled far in advance, and so is our planning for this great event. We are there to fish and to have the best time possible. We will fish rain or shine, as long as we deem the weather non-severe, i.e., no lighting and/or gale force winds.
We cannot control the weather and will do our best to be prepared for whatever is thrown at us. Please keep in mind that we ALL must play the hand mother nature deals us. For this reason, refunds cannot be given unless you miss more than 75% of your allotted fishing time due to severe weather. Please come prepared with a fish-no-matter-what attitude.
Don't see the answer to your question? View all FAQ or email us directly.
Drive Times
Chicago
3h 15m (170 Miles)
Milwaukee
1h 50m (106 Miles)
Minneapolis
4h (254 Miles)
Des Moines
4h 21m (280 Miles)