About the trip
The Lower Wisconsin State Riverway (LWR) is a bucket list fishing destination for many reasons. It runs 92.3 miles un-dammed from Prairie Du Sac to the Mississippi, making it the longest free flowing section of river not in only Wisconsin, but the Midwest as well. It is one of the most ecologically diverse river systems in the country providing a home for 98 species of fish.
The LWR is a big river, rarely getting over 10 feet deep and is often less than 4 feet in depth which makes navigation difficult/impossible with large power boats. The bass fishing pressure is often low as most fishermen are after walleye and catfish. BEAC runs the river with jet-powered jon boats and on a hot day you can expect to make numerous stops to get out and wet wade the shallow structure-ridden areas. During the weekdays, there is a good chance you will not see another human on the water. Our most common comment we receive is, "WOW!, it is sooo quiet out here."
Our main focus on the LWR varies by season. Spring (April-May) is pre/post spawn smallmouth bass, post-spawn pike, and the white bass run. Summer (June-September) is when the LWR is at its peak. During this time "The Crash" occurs. What is "The Crash", you ask? When Fall rolls around we will begin to chase the toothy-critters and will often pick up some of our best bass of the season.
What are we fishing for?
Fish Species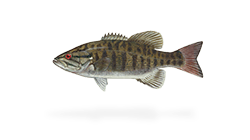 Smallmouth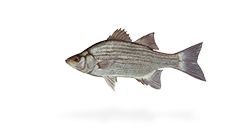 White Bass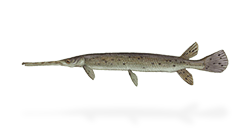 Gar
Fishing Style
Jetboat/wet-wading. This can be custom tailored to you. If you like wet-wading we can often choose to get out of the boat and fish via foot. If you don't like to wade, no problem, we can fish from the boat all day. Just let us know.
"
"It was some of the best smallmouth fishing I've ever experienced, and without a doubt it could only happen if you have someone like Kyle that understands the nuisances of the LWR and how these smallies behave. It's not like other rivers, or other fisheries...and that is what makes it so special."
— Jake K.
Eagan, MN
What's included?
Full, ¾, and Half day guided outings
Full days are 8 hours and include lunch. ¾ days are 6 hours. Half days are 4 hours
Famous Cuisine
Full days include lunch on the river.
Terminal Tackle
Leaders, tippets and flies.Additional equipment may be rented upon request.
A darn good time!
We can't control the conditions, but we can control what you learn
Rates
| Group Size | Half Day | ¾ Day | Full Day |
| --- | --- | --- | --- |
| 1-2 | $375* | $475* | $575* |
| 3+ | Contact us | Contact us | Contact us |
*Rates subject to change. Prices are based per boat—two anglers per boat, two boats available. For lessons and group trips please call or email.
Custom camps are available upon request (bachelor parties, corporate parties, birthdays, etc.)
Lower 'Sconnie FAQ
I'd like to arrive the evening before my fishing trip, where should I stay?
Sauk City, WI is the best hub city for fishing on the LWR. Please see our Lodging Options for more detail.
I am a beginner is this trip for me?
Being a proficient caster never hurts but we pride ourselves on teaching. You're not alone, we take out greenhorns all the time, we've all got to start somewhere right? The LWR trips offer any advantages to a beginner. No vegetation in your back cast, plenty of action, and very visual fishing.
What time do we start in the morning?
This is dependent on the time of year and the conditions the day of fishing. Generally speaking, we will start between the hours of 6AM – 9AM.
How early should I book my trip?
ASAP, the sooner you get it in your calendar the sooner you can begin looking forward to your trip with BEAC. Our smallmouth schedule fills up the fastest and most prime dates are taken by the end April. Don't be afraid to book a year out if your schedule permits.
Do we still fish if the weather is bad?
Weather is uncontrollable, that's the bottom line. Bad weather doesn't always mean bad fishing however. Some of our best days have been on some of the most challenging days weather-wise. We will fish rain or shine as long as we are safe (no lightning). If there is wiggle room to reschedule we will allow you the option. This is on a trip by trip basis. Come prepared to fish in whatever mother nature throws at us.
How much should I tip?
Generally, as a starting point, consider tipping your guide 10% of the trip cost. If the guide went above and beyond it wouldn't be unusual to increase your tip to 15% or even 20%.
I'd like to experience The Crash—is this the right trip?
Yes! This is the trip to book if you're looking to experience a day's worth of The Crash. Get in touch with us to check availability, as The Crash occurs during a limited window each season (generally between June and September).
If you're looking for the "full experience", we recommend our overnight version, Crash Camp.
Don't see the answer to your question? View all FAQ or email us directly.
Drive Times
Chicago
3h 15m (170 Miles)
Milwaukee
1h 50m (106 Miles)
Minneapolis
4h (254 Miles)
Des Moines
4h 21m (280 Miles)