About the trip
When it comes to trout, the possibilities are endless. We are located a short distance from Madison, WI at the gateway of the Driftless area. From our base in Black Earth, WI, we are a short distance away from some of the best spring creek fishing on earth. We cover such waters as Black Earth Creek, Willow Creek, and the Big Green River, just to name a few of the well-known streams.
With our tireless scouting in the off season, what used to be a "no name" creek may become the site of your next big catch. Are seeking a trophy brown or are plentiful numbers more important to you? Let us cater to your fishing desires. Either way we know enough cold flowing streams to realize those ambitions.
What are we fishing for?
Fish Species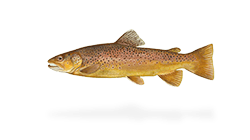 Wild Brown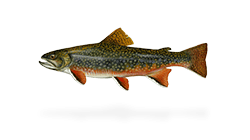 Native Brook Trout
Fishing Style
Walk and wade. You can expect to fish from both the bank and in the stream. Wading is relatively easy in the Driftless, no slippery round rocks to navigate and wading is often in water waist deep or less.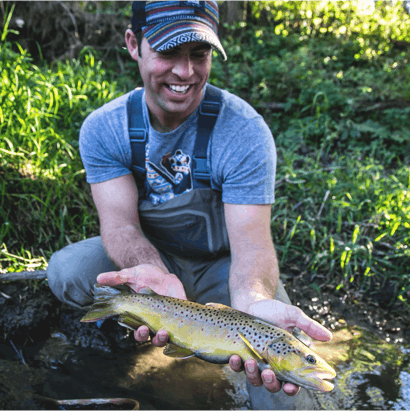 "
"Incredible couple of days!! Kyle, thank you for showing us such a great time! We caught some amazing fish ... my dad and I are feeling very blessed after our time with you on the driftless! Can't wait until next year when we get to do it again!" 
— Jared S.
Bloomington, IL
What's included?
Full or half day guided outing
Full days are 8 hours. Half days are 4 hours.
Famous Cuisine
Full days include water and streamside lunch. Half days include water and light snack.
Terminal Tackle
Leaders, tippets and flies. Additional equipment may be rented upon request.
A darn good time!
We can't control the conditions, but we can control what you learn.
Rates
| Group Size | Half Day | Full Day |
| --- | --- | --- |
| 1-2 | $350* | $500* |
| 3+ | Contact Us | Contact Us |
*Rates subject to change. Deal limited while "supply" lasts. For lessons and group trips please call or email.
Driftless Trout FAQ
How big are the streams we will be fishing on?
The best description of Driftless spring creeks is there are between sidewalk and road width and wadable. Very few Driftless streams are floatable.
I'd like to arrive the evening before my fishing trip, where should I stay?
Due to the dizzying amount of stream options in the Driftless, we usually recommend a "hub city" to put you closer to the area we will be fishing. This is often determined on a person to person basis. If you don't mind a little extra drive time in the AM, the greater Madison, WI area is a fine choice. Please see our Lodging Options for more detail. 
I'd like to experience The Crash—is this the right trip?
Short answer: no. If you're looking to fish The Crash, check out Crash Camp for an overnight experience on the Lower Wisconsin River (recommended), or Lower 'Sconnie Smallmouth for a day trip. Fishing The Crash is limited both by season and spots, so get in touch ASAP!
Don't see the answer to your question? View all FAQ or email us directly.
Drive Times
Chicago
3h 15m (170 Miles)
Milwaukee
1h 50m (106 Miles)
Minneapolis
4h (254 Miles)
Des Moines
4h 21m (280 Miles)